National Assembly of the Republic of Serbia / Activities / National Assembly / OSCE Parliamentary Assembly
OSCE Parliamentary Assembly
---

The 20th Annual Session of the OSCE Parliamentary Assembly will be held from 6 to 10 July in Belgrade, Serbia, under the general theme of "Strengthening the OSCE's Effectiveness and Efficiency - A new start after the Astana Summit." All meetings will be held at the Sava Center Congress Culture & Business Center. Registration and accomodation forms, as well as other practical and logistical information regarding the Annual Session, are available to the right.
---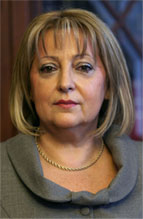 Organization for Security and Cooperation in Europe provides a significant contribution to stability, democratization process, promotion of universal values and reforms in the field of rule of law, media and minority rights around the world. Being OCSE member, country, Serbia, is devoted to achieving common goals arising from these values since its definition by the Helsinki Final Act (1975) and actively contributes to the fight against organized crime and corruption, development of democracy and respect of human rights. Therefore, it is my great pleasure in stating that the National Assembly of the Republic of Serbia will be the host to this jubilee session

Prof. dr Slavica Djukić-Dejanović.
---
Suzana Grubješić, the head of the standing delegation of the National Assembly of the Republic of Serbia to the OSCE Parliamentary Assembly, pointed out, at the recent Winter Session in Vienna that hosting the 20th Annual Session of the OSCE PA was of great significance for Serbia.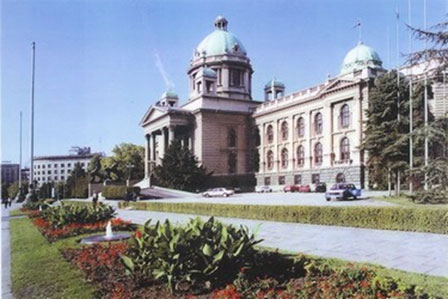 The National Assembly of the Republic of Serbia, the supreme representative body and holder of constituent and legislative power in the Republic of Serbia is a unicameral parliament composed of 250 MPs. As a supreme, the National Assembly was constituted in 1858 when the first Law on the National Assembly was passed. The House of the National Assembly, which the participants of the Annual Assembly will have the opportunity to visit, was completed in 1936 and was declared a cultural monument of national importance.