National Assembly of the Republic of Serbia / Activities / Activity details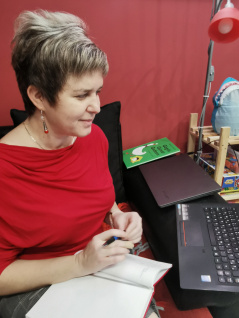 27 November 2020 Elvira Kovacs, National Assembly Deputy Speaker and member of the delegation to the Parliamentary Assembly of the Council of Europe at the electronic session of the PACE Committee on Equality and Non-Discrimination
Friday, 27 November 2020
National Assembly Deputy Speaker and Member of the Delegation to the Parliamentary Assembly of the Council of Europe Elvira Kovacs' Report on Preserving Europe's Linguistic, Ethnic, Cultural and National Diversity Adopted
At today's electronic session of the Committee on Equality and Non-Discrimination of the Parliamentary Assembly of the Council of Europe (PACE), the report and resolution on "Preserving Europe's linguistic, ethnic, cultural and national diversity", prepared by Elvira Kovacs, National Assembly Deputy Speaker and member of the delegation to PACE, was adopted with an overwhelming majority.
---
"I have been working on this report and resolution for the last two years. There have ben several public hearings on this topic involving, in addition to the members of the Council of Europe, leading experts in the field. As a rapporteur, I paid virtual visits to Ukraine and Wales, where I had the opportunity to learn more about the position of the minorities there. The adoption of this report is essential for creating the conditions needed to enable the minorities in the countries of the Council of Europe to express, preserve and develop their identity. Members of national minorities can enjoy their rights only if they have the opportunity to participate in the cultural, social and economic life and public affairs of the countries they live in. That is why it is essential to build inclusive and democratic societies in which the minorities have the opportunity to be actively involved and influence the decisions that affect them",Kovacs said.
The resolution and the report will be on the agenda of the next session of the Parliamentary Assembly of the Council of Europe, at the end of January 2021, where the deputies will rule on them in the Plenum. At that session, Serbia will be represented by a new National Assembly delegation, the composition of which was established at yesterday's Assembly session, and which will be headed by National Assembly Speaker Ivica Dacic.
---
---
monday, 16 may
No announcements for selected date