National Assembly of the Republic of Serbia / Activities / Activity details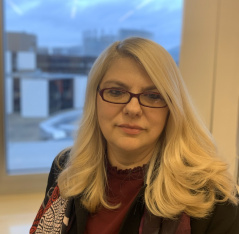 27 January 2020 The Head of the National Assembly's standing delegation to the Parliamentary Assembly of the Council of Europe Dr Aleksandra Tomic
Monday, 27 January 2020
PACE Ratifies Serbian Delegation's Credentials in Strasbourg
At the beginning of the winter session in Strasbourg today, the Parliamentary Assembly of the Council of Europe (PACE) ratified the Serbian delegation's credentials confirming the mandates of the entire delegation of the National Assembly of the Republic of Serbia headed by Dr Aleksandra Tomic.
---
The Serbian delegation honoured all the PACE rules governed by democratic principles. Unlike the delegations of seven PACE member states (North Macedonia, Spain, Poland, Sweden, Switzerland, Russian Federation, Moldova) whose composition did not obey by the rule of gender equality, Serbia can proudly say to have met this standard at an enviable level. The credentials of Moldova and the Russian Federation will be debated again later in the week.
Member of the Serbian delegation Prof. Dr Zarko Obradovic was also elected vice-president of his PACE political group - socialists, democrats and greens.


---
---
saturday, 16 january
No announcements for selected date